Deepika Padukone was showered with praise when she arrived on the red carpet of the Academy Awards 2023. Bollywood's reigning queen represented India on western soil as one of the presenters at the Oscar ceremony. Unlike her previous attempts, Padukone's choice of outfit was more refined this time. Being a Louis Vuitton ambassador, Deepika chose the same brand for her outfit for the big night and needless to say, she looked flawless. Her outfit, however, reminded us of Lady Gaga's Oscar appearance in 2019. Oscars 2023 Best-Dressed Celebs: Deepika Padukone, Michelle Yeoh, Lady Gaga & Others Who Rocked the Red Carpet!
Deepika wore a chic black fitted off-shoulder gown with matching gloves by the house of Louis Vuitton. She further kept her look extremely minimal with no major jewellery but just an elegant yellow diamond necklace. With no heavy makeup and hair tied in a messy bun, she exuded elegance. While the look was strikingly different from Gaga's her outfit did take us back in time.
Deepika Padukone at Oscars 2019 v/s Lady Gaga at Oscars 2019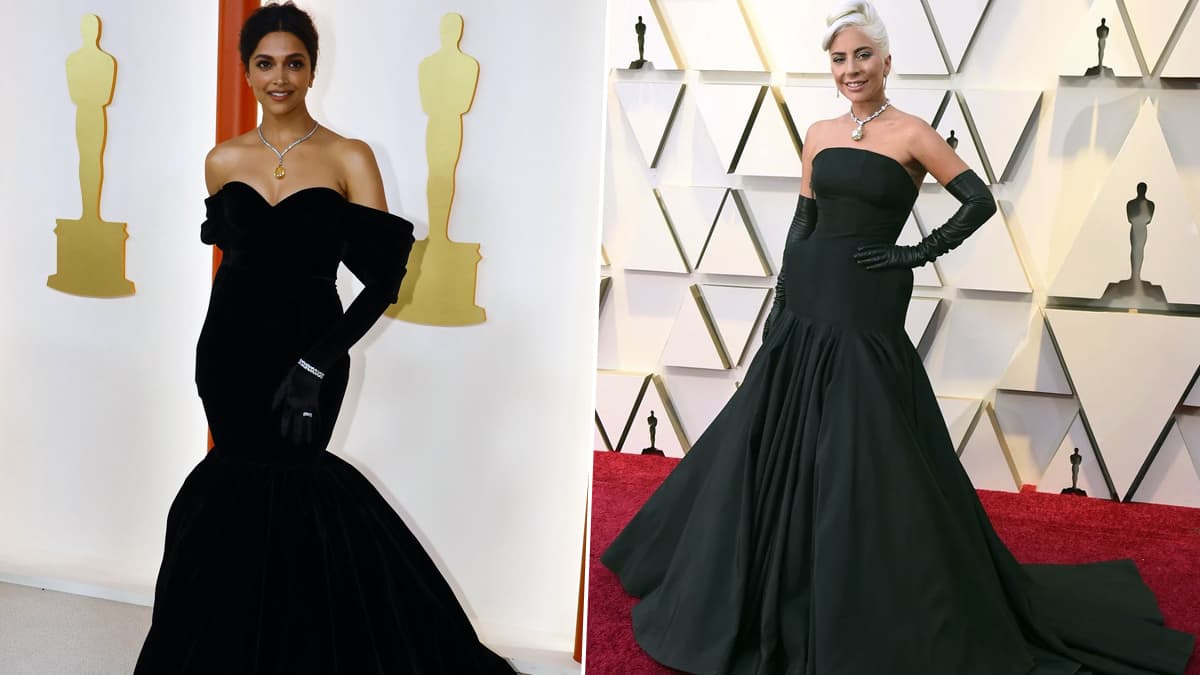 Deepika Padukone and Lady Gaga (Photo Credits: Instagram)
Lady Gaga's 2019 Oscar outfit was very similar in design. With an off-shoulder black gown that's fitted at her hips and paired with matching gloves, we couldn't help but compare DP's outfit with Gaga's. The latter's outfit belonged to Alexander McQueen. Oscars 2023 Worst Dressed: Salma Hayek, Florence Pugh & Others Who Didn't Get it Right!
Of course, we are not complaining here. In fact, we are glad for Deepika sought just the right inspiration for her big outing in Hollywood. But if asked to choose, who do you think pulled off this look better? Was it Cocktail girl Deepika Padukone or House of Gucci actress, Lady Gaga?
(The above story first appeared on LatestLY on Mar 14, 2023 07:27 PM IST. For more news and updates on politics, world, sports, entertainment and lifestyle, log on to our website latestly.com).