Some actresses dare to bare, and Julia Fox is one of them. The 33-year-old actress and model left nothing to the imagination as she wore a crystal-clear corset top, showing off her breasts and nipples. Good luck, Instagram, in banning her handle! Pairing it with a two-tiered white skirt that ballooned around her hips, she attended The Art of Elysium Paradis 25th Anniversary event in Cannes. In a very provocative NSFW look, she showed off her hot body.
Julia Fox was attending a Sunday night event and ensured everyone's jaws dropped with her bold style statement. She kept a minimum yet dazzling jewellery along with her see-through corset top. A glossy lip colour and a little messy bun-style hair completed her look for the night. The corset flowed over her midsection. The lower half was rather flowy, with her white skirt forming a pool of fabric around her. Fox's risqué fashion statement is quite known, and she made quite the mark with her recent look. Julia Fox Goes Grocery Shopping in Underwear.
Julia Fox Dons Clear Corset Showing Off Her Bare Breasts at Cannes Event (View Photos)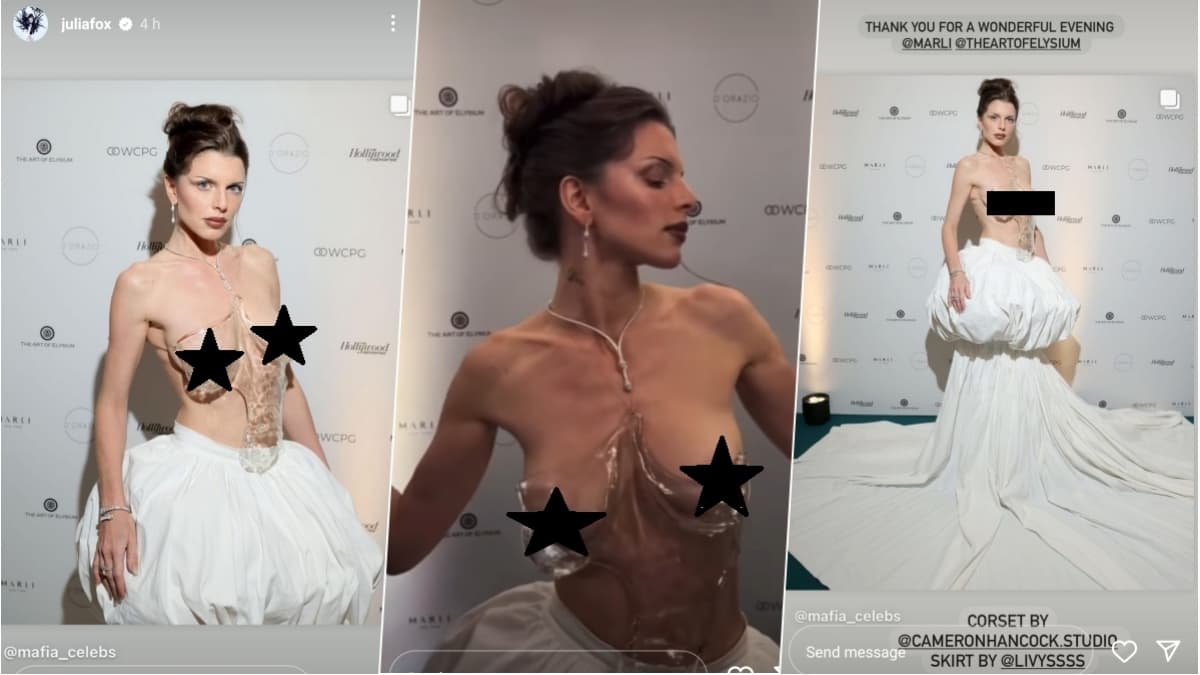 Julia Fox at Cannes Event (Photo Credits: Instagram)
While she looked ravishing, her bare breasts attracted all eyes! Although this is not the first time she went all daring with her outfits, she even went pantless on the runway last week. In a recent interview, she revealed about undergoing Botox and liposuction. She spoke about being 'saggy' and thus wanted to do something about it. Other than fashion, her relationship with Kanye West has also been the subject of all headlines. She had claimed that she only dated Kanye West to distract him from Kim Kardashian.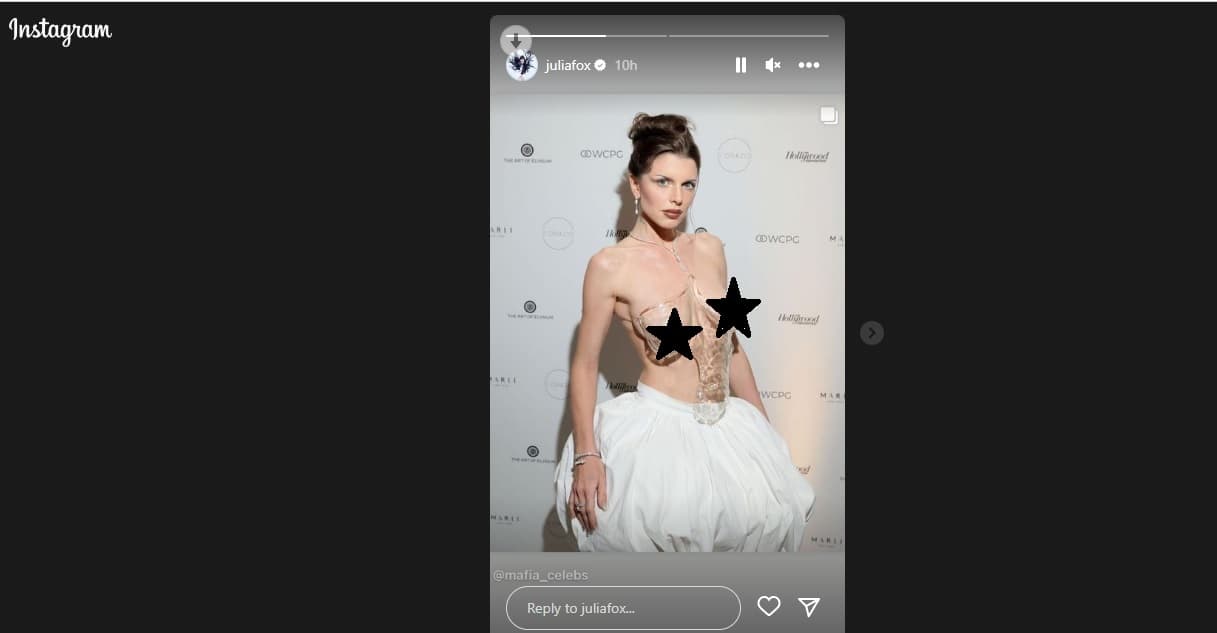 Julia Fox at Cannes Event (Photo Credits: Instagram)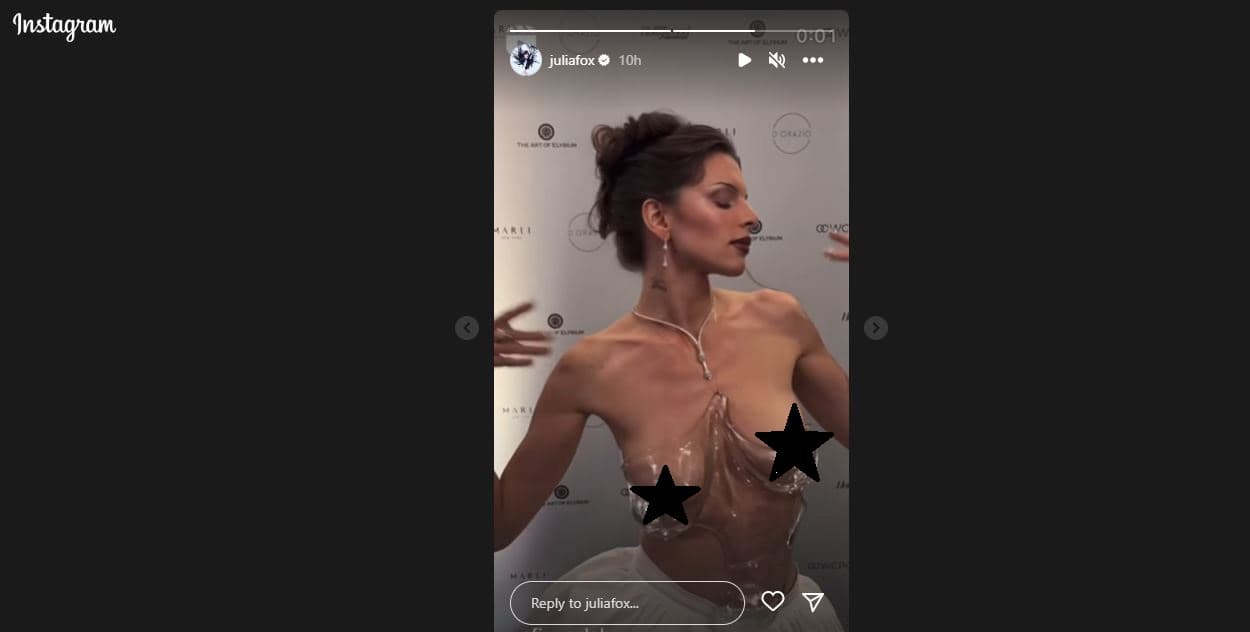 Julia Fox at Cannes Event (Photo Credits: Instagram)
The actress has made several explosive statements be it about fashion or her relationships. She has even written a book recently. One thing is for sure, there is no filtering Julia Fox when she decides to bare.
(The above story first appeared on LatestLY on May 22, 2023 04:28 PM IST. For more news and updates on politics, world, sports, entertainment and lifestyle, log on to our website latestly.com).