[ad_1]

The classical dance forms have always revelled in retelling stories of Rama, Krishna and Devi. Of late, the spotlight has turned towards Hanuman, with solo performances and group presentations focusing on the monkey god. One such was Divyasena's ' Jai Hanuman' that featured students of her dance school Divyanjali. The performance was under the aegis of Aikyam 2023 festival, curated by Gayathri Sasidharan's Maanasi Arts Academy and MSMAB Trust. The annual festival has been platforming young and established artistes, and encouraging them to explore interesting themes and ideas.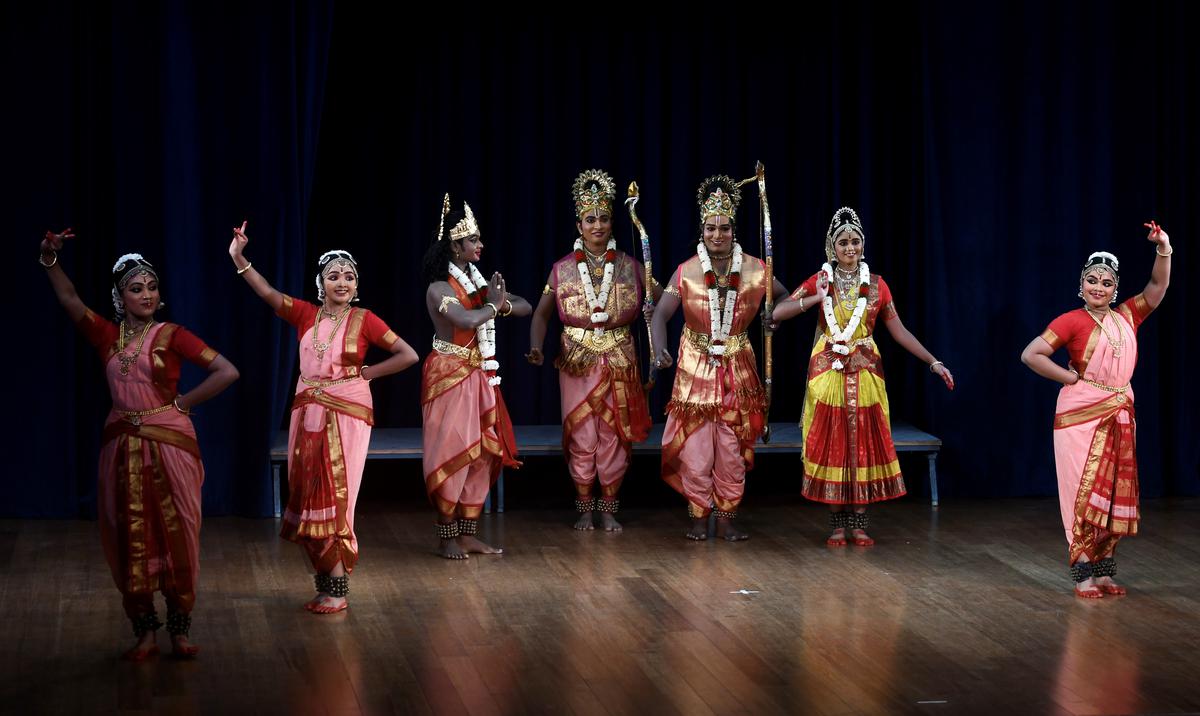 After a brisk introductory scene depicting the birth of Anjaneya, the production explored two facets — the Mahiravana story and the visualisation of 'Hanuman Chalisa'.
Kumari Shravanitha, who played the role of a sutradhar, impressed with her detailed and expressive narration of the story of Mahiravana. Her angavastram with the words 'Jai Ram' all over it, also carried the motifs of bow and arrow.
Five powers
Using his powers, Ravana creates five energies from Panchabhootas (five elements) and sends them in five directions. He gets a boon from Brahma that he can be vanquished only when all five elements come together. When Mahiravana goes in the guise of Vibhishana to kidnap Rama and Lakshmana to be offered as a sacrifice to goddess Kali, Hanuman creates five powers — Varaha, Narasimha, Garuda, and Hayagriva along with his own form. He sends each power, simultaneously, in five different directions to vanquish Mahiravana .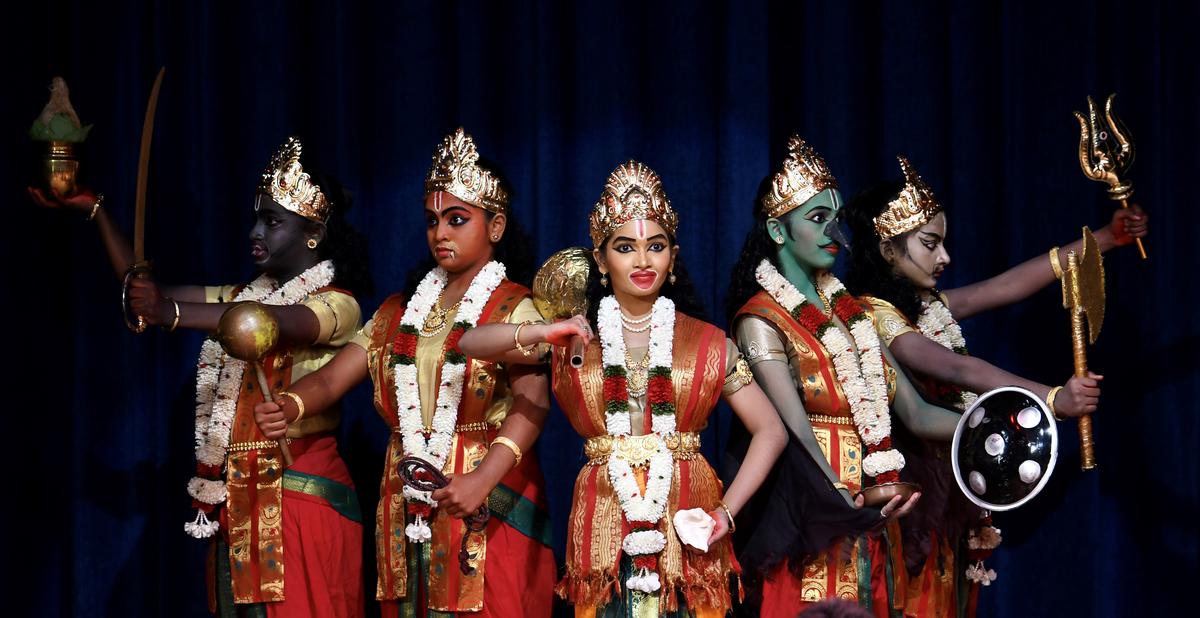 This story line, describing the attributes of each of the powerful forms, was choreographed with interesting group formations and movements. The coordination among the four graceful young dancers lent an edge to the performance. The finale, with all the avatars coming together to form the Pancha Mukha Anjaneya was dramatic. 
Tulsidas' popular composition 'Hanuman Chalisa' was visualised well. The essence of each stanza came through clearly in the movements and expressions of the dancers. Rama, Lakshmana, Sita and Hanuman appeared in between for an enhanced appeal.
Well-composed score
The 'Ashok Vana' sequence and Hanuman's conversation with Rama had an emotional impact. Ragas such as Hamsadhwani, Mohanam, Vasantha, and Hamirkalyani made up the brilliant musical score. But the vocalist should have taken a little more care about the enunciation o of the words.
The production would have made a stronger impact had the two segments been seamlessly woven together, incorporating interesting episodes with a deeper emotional content.
The dancing skills of the young artistes were noteworthy, but the entries and exits of characters should have been better streamlined.
[ad_2]

Source link