[ad_1]

New Delhi, June 27: Eid al-Adha is a prominent Islamic festival celebrated by Muslims around the world. It celebrates the Prophet Ibrahim (Abraham's) willingness to sacrifice his son Ismail (Ishmael) as an act of devotion to God. It is considered the second-most significant festival observed by Muslims worldwide after Eid al-Fitr. The holy festival of sacrifice falls on the 10th day of Dhu al-Hijjah according to the Islamic lunar calendar. Bakrid 2023: From Yakhni Pulao to Mutton Nihari, 5 Mutton Dishes That Are Must Eat on Eid al-Adha (Watch Recipe Videos).
Feasting is an important part of Eid al-Adha celebrations. Many delightful savouries are made using sacrificial meat, and other traditional dishes are also prepared and enjoyed with loved ones to mark the occasion. Biryani, Kebabs, Mutton curry, and Sheer Khurma are some of the lip-smacking dishes prepared and consumed during Eid al-Adha. Beautiful Mehndi Designs For Eid al-Adha 2023.
As Eid al-Adha is around the corner, let's take a look at the mouth-watering dishes which you must relish on this important occasion.
1. Seekh Kebab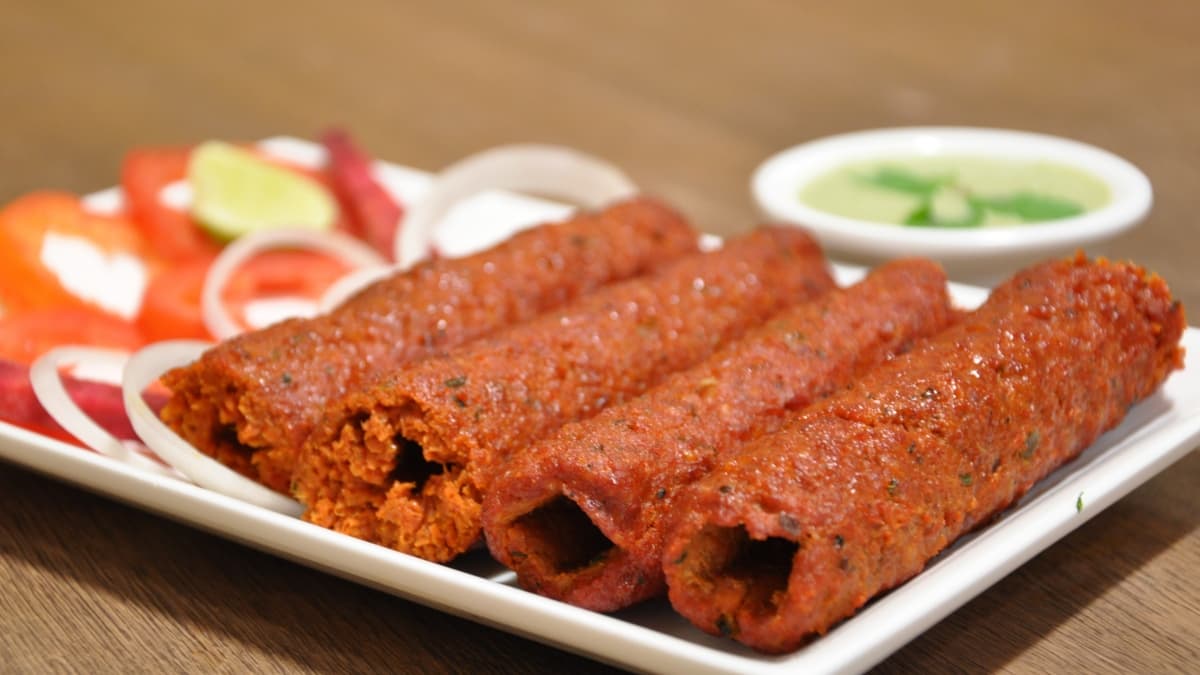 Seekh Kebab (Photo Credits: Wikimedia Commons)
A delicious and mouthwatering dish served during the Eid feast is the 'Seekh Kebab'. Seekh Kebabs are grilled or roasted meat skewers made from minced lamb or beef. They are mixed with a variety of spices, herbs, and onions. On Eid, families and friends gather to enjoy a meal, and kebabs are a popular choice for both appetizers and main courses.
2. Mutton Biryani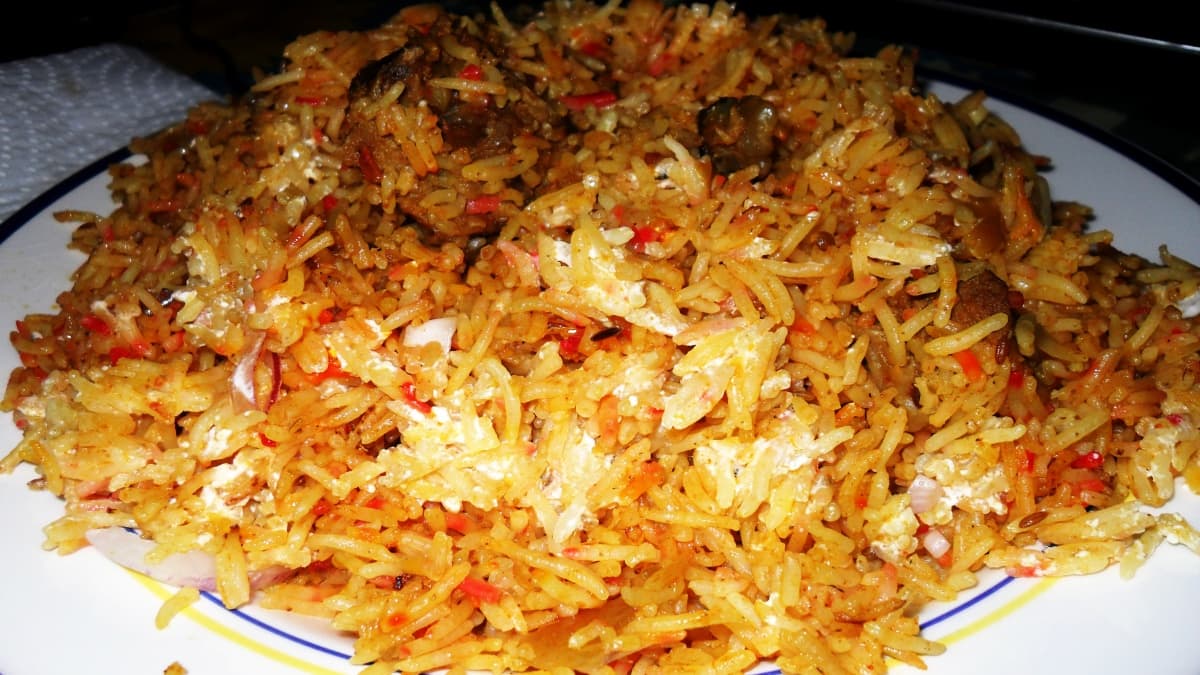 Mutton Biryani (Photo Credits: Wikimedia Commons)
Mutton biryani is a popular meal that holds a special place in many people's hearts. The mutton biryani had a perfect balance of flavours and taste. The long-grain basmati rice was perfectly cooked, with each grain remaining separate and fragrant. The marinated and spice-filled soft mutton chunks result in flavourful meat. The mix of soft mutton and perfectly cooked rice offers a delightful aroma. The mutton biryani is served with raita and salan. The raita cools and refreshes the spicy biryani, while the salan adds another layer of flavour.
3. Mutton Curry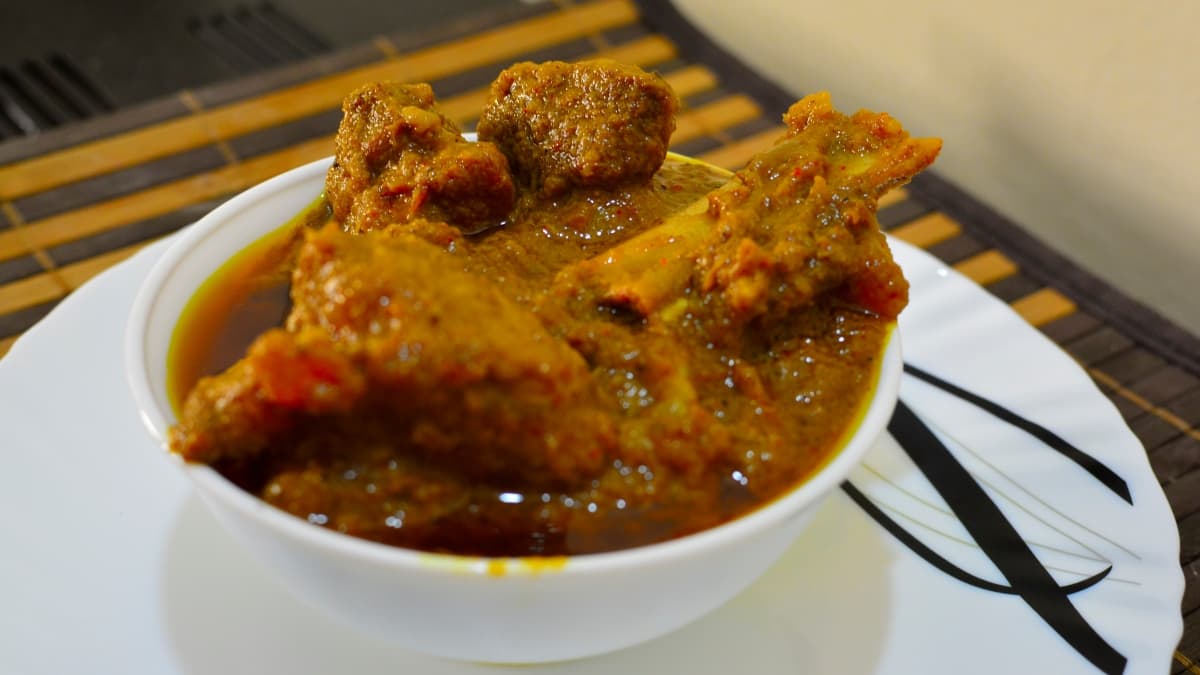 Mutton Curry (Photo Credits: Wikimedia Commons)
Mutton curry is a spicy and aromatic curry made with tender pieces of goat or lamb cooked in a variety of spices and herbs. It is served with rice, naan, or tandoori roti. One of the pleasures of mutton curry during Eid is sharing it with loved ones. Tender meat and flavourful gravy provide a satisfying and comforting eating experience that brings people closer.
4. Haleem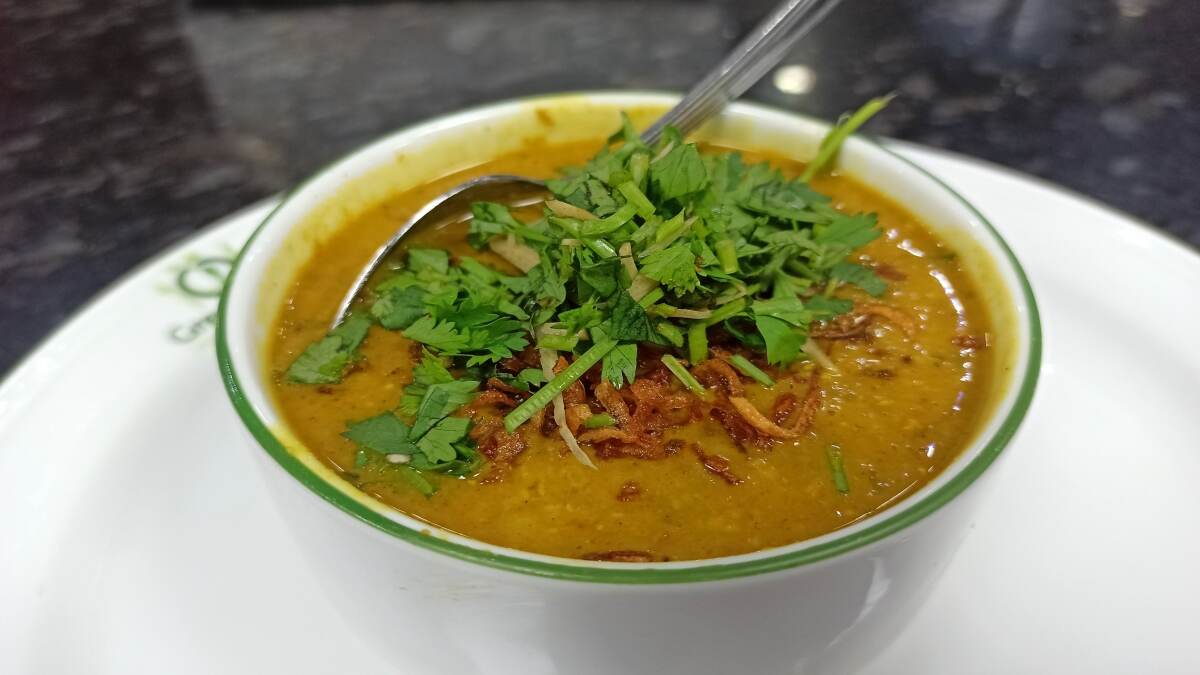 Haleem (Photo Credits: Wikimedia Commons)
Haleem is a slow-cooked stew made with lentils, meat (beef or mutton), wheat, and spices. The stew is slowly boiled and stirred for hours on end to give it a flavourful texture. It is prepared in bulk so that family and friends can share a meal together. Fried onions, chopped cilantro, and a squeeze of lemon juice add flavour to the dish. The toppings improve the overall flavour of the thick, savoury haleem.
5. Sheer Khurma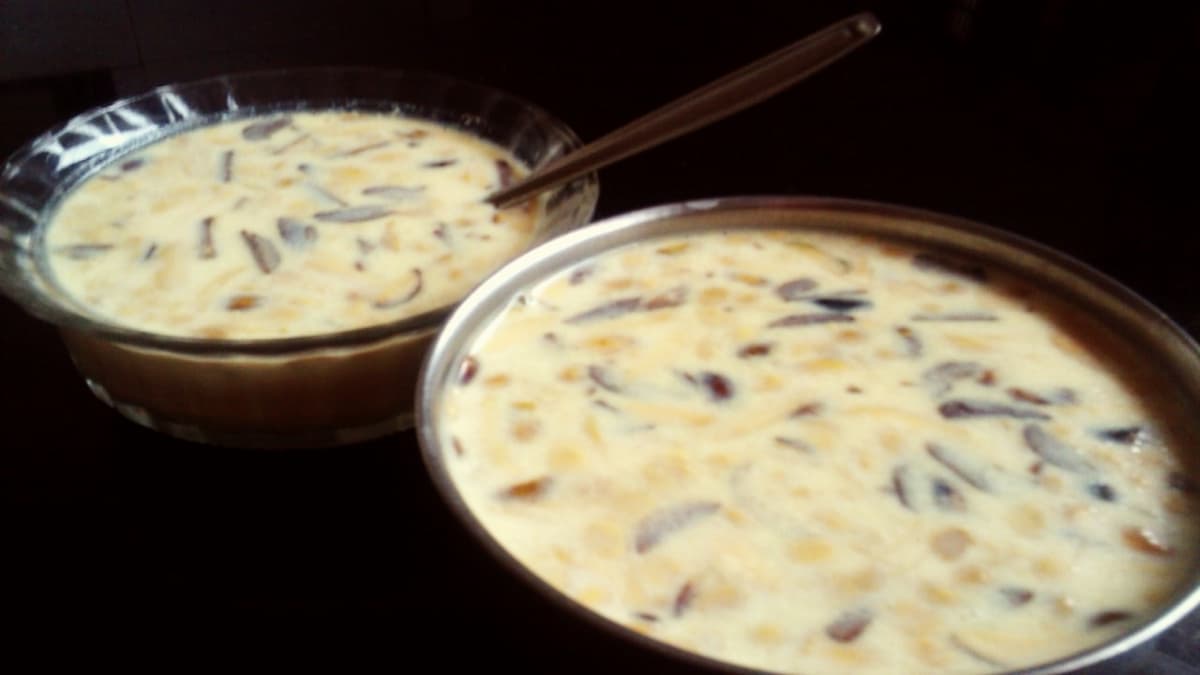 Sheer Khurma (Photo Credits: Wikimedia Commons)
The most popular traditional dessert served on Eid is 'sheer khurma', which has a heavenly flavour that combines sweetness, creaminess, and a hint of aromatic spices. In celebration of Eid, these ingredients consist of vermicelli (thin noodles) pudding, cooked with milk and sugar and flavoured with cardamom, saffron, and nuts like almonds, pistachios, and dates.
6. Shahi Tukda
Shahi Tukda (Photo Credits: Wikimedia Commons)
Shahi Tukda, also known as 'Double Ka Meetha', is a popular dessert prepared and enjoyed during Eid. It's made with deep-fried bread slices soaked in saffron-infused milk and topped with cardamom and dried fruits like almonds, rose petals, pistachios, and kesar threads.
(This is an unedited and auto-generated story from Syndicated News feed, LatestLY Staff may not have modified or edited the content body)


[ad_2]

Source link