[ad_1]

"Are you still here?" That's what Jocelyn (Lily-Rose Depp), the troubled star at the centre of HBO's epic failure of a show, The Idol, says to a heavily drugged-out Tedros (Abel Tesfaye, more commonly known as The Weeknd), who plays villain extraordinaire–lover, abuser, manager, muse, cult leader–despite not having any acting abilities. Shortly after the fourth episode released, HBO announced that The Idol, which has been laden with on and off-screen controversy months before its release, would end after five episodes, rather than six. Four episodes of cringey and unrealistic sex scenes, boring pop songs, distressing scenes of abuse and torture, us watching Tesfaye and Sam Levinson's, the co-creators, male S&M torture fantasy later, it felt as though Jocelyn was asking me, am I still here? 
I watched The Idol, so I could write this piece. I can find no other logical reason to watch it. The show was supposed to examine the exploitative nature of the music industry, and how a young woman, emerging from a nervous breakdown towards pop superstardom, gets swindled by a conman. In an interview with The New York Times, before the release, Tesfaye said the show is about, "celebrity culture and how much power they have." By this regard, one would think that Jocelyn has the power, which, I suppose, is what the creators think they achieved. But in reality, Jocelyn, despite their attempt to hastily tie the series together in the last episode, never has the power. 
The Idol (English)
Director: Sam Levinson
Cast: Lily-Rose Depp, Abel Tesfaye, Jennie Kim, Rachel Sennott, Troye Sivan, Hari Nef, Hank Azaria, Jane Adams, Da'Vine Joy Randolph
Episodes: 5
Storyline: After having a nervous breakdown that caused the cancellation of her last tour, an aspiring pop star begins a complicated relationship with a self-help guru and the head of a contemporary cult.
The show begins with Jocelyn, fresh out of a mental breakdown, posing for a photo shoot for her album cover, while her entourage of managers and publicists watch her, discussing how sex and mental illness "sells." It's a superficial exposition of how young stars are exploited. Sadly, this superficiality continues, despite Levinson and Tesfaye's insistence that that is the guts of the show.
Everyone tells Jocelyn she's doing great, while her backup dancer's performance overshadows hers, and a leaked photo of her with semen on her face whirls around the internet. She knows she's not hitting the bar, and decides to let off steam by partying. At a dinghy club, she meets rat-tailed Tedros (Tesfaye), who exudes absolutely no charm, no charisma, no sex appeal and no wealth. From the moment he enters, there is no explanation for why Jocelyn is attracted to Tedros. Their conversations about music are bland and there is no explanation of what they stand to gain from one another. Tesfaye has defended his portrayal of Tedros by claiming that he is meant to be "pathetic," a "loser." Which is fine, except the hottest popstar isn't sleeping with that guy in reality.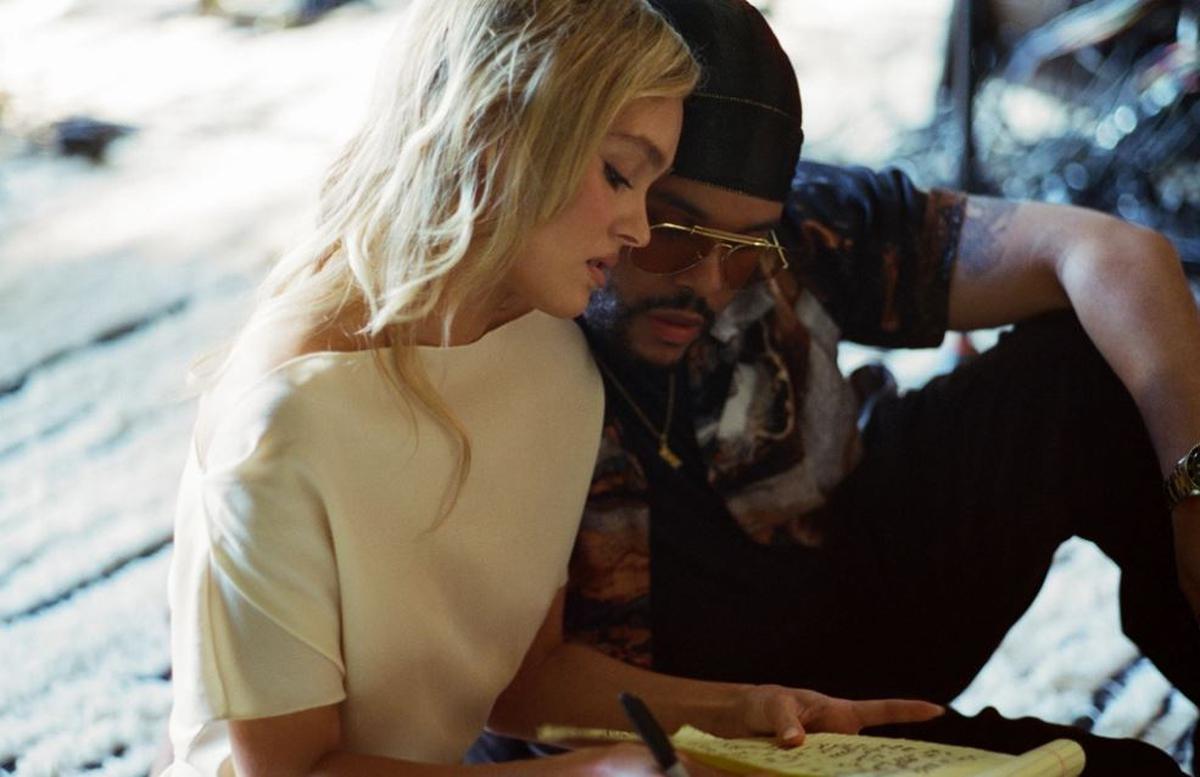 Much of this cursed relationship is centred around this sort of kinky, BDSM-esque sex, although writing so feels like an insult to the BDSM community, which when done correctly, prioritises consent and safety. The key to unlocking Jocelyn's creativity is having sex, specifically with Tedros, specifically while blindfolded, while getting choked, while he hurls the most skin-crawling obscenities at her, masquerading as "dirty talk." While Tesfaye keeps a straight face and remains fully clothed, Depp is made to work overtime, remaining mostly nude for most of the show but especially during these scenes. Nothing is left to the imagination here. Instead, we're forced to watch Tesfaye and Levinson's humiliating wet dream, where women are enticed by dialogues lifted from low-production pornographic films teenage boys accidentally stumble upon, where women are willing to twist and turn in the most ridiculous ways to pleasure mediocre men, where a sexy woman, is stuck under the thumb of an utterly sex-less man (despite his music outside of this show saying otherwise).  
Mixed with the many sex scenes that take up a better half of the show's screentime is a solid chunk of torture porn. After struggling to give a showstopping performance during her music video shoot, Jocelyn begins to reveal that her mother's death holds more weight than we originally thought. She tells Tedros that her mother used to beat her with a hairbrush as punishment turned into twisted motivation. Tedros, to help motivate her, proceeds to beat her with said hairbrush, after which Jocelyn thanks him for taking care of her. Then, when Tedros learns that Xander (Troye Sivan), her creative director knew about Jocelyn's abuse but didn't speak up, he brutally tortures him, using a shock collar. 
Meanwhile, her management team, who knows that Tedros is a pimp and a conman, who keep hearing desperate pleas for help from Leia (Rachel Sennot), Jocelyn's assistant, do nothing. 
Instead, Jocelyn's manager, Destiny (Da'Vine Joy Randolph) moves into the house for a week, where she watches Tedros's other musical recruits sing, watches (along with everyone else) Tedros intimately touch Jocelyn while recording her singing, and watches Rob (Karl Glusman) Jocelyn's ex, come over for a hookup after Jocelyn learns that Dayanne (Jennie Kim), her backup dancer, not only signed with her record label and will debut with World Class Sinner, the song originally meant for her, but was also in cahoots with Tedros the whole time. 
The show ends with Jocelyn, suddenly deciding that she's "done with [Tedros]" and tells the other musicians that she can actually make them a star. The group put on an orgy-like musical show for her team, who, although initially hesitant, ultimately end up wooed by their talent. Xander plants a fake rape allegation against Rob, in some attempt at revenge, but Jocelyn takes action by finally telling her manager to get rid of Tedros and makes up with Xander. The irony of there being a fake rape allegation on this show is not lost.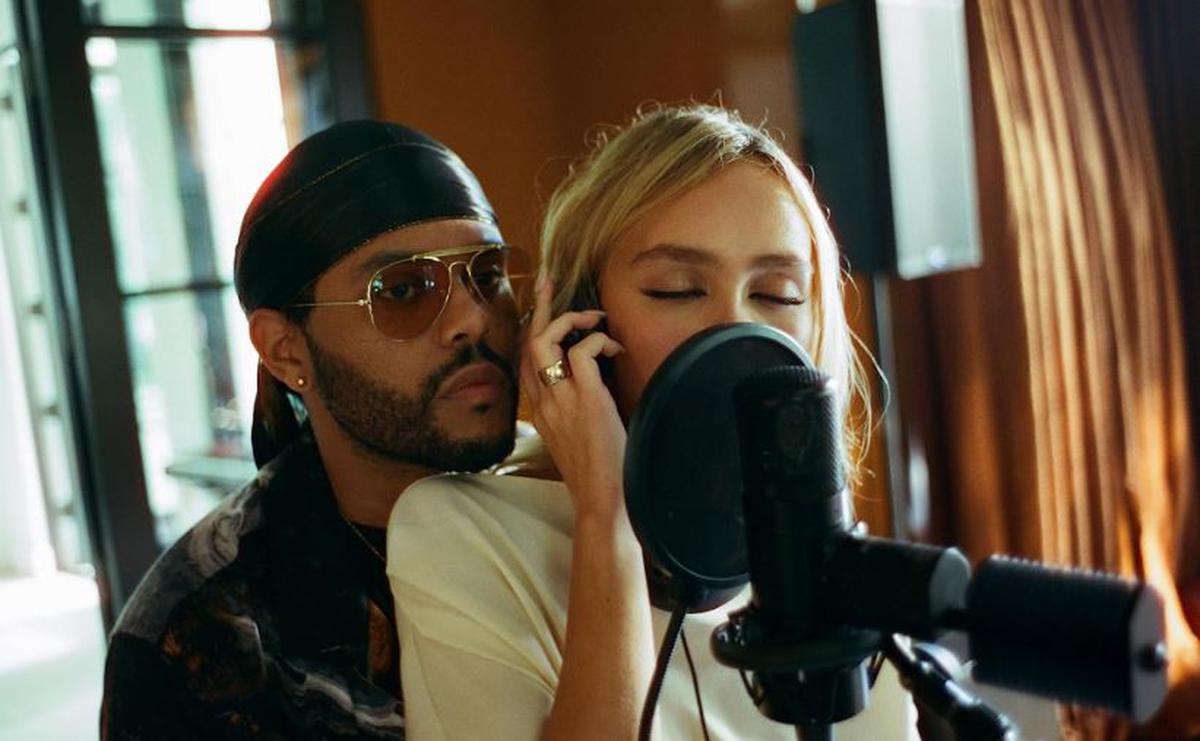 Six weeks and a Vanity Fair hit piece on Tedros later, Jocelyn is about to start her tour. While her team laughs at how they "destroyed" Tedros, he coolly reenters the scene, via Jocelyn's invitation. Backstage, he sees the hairbrush and remarks at the fact that it's new, despite her saying that that was the one her mother used. Jocelyn smiles back cheekily. On stage, she introduces him as the love of her life, kisses him, and then tells him to stand in the corner. Her team watches on, horrified. The show ends. 
This was Tesfaye and Levinson's masterful plan to show a young woman taking back power. But nothing makes sense, and for all the shock value this show promised, the ending could not have been more boring. Why would anyone pretend to be physically abused for the sake of manipulating nobody? If it was a lie, then why was Xander tortured? And how does inviting a criminal back into your life redistribute the power dynamics? Instead, it shows that Jocelyn can't stop going back to Tedros, so much so that she would show him off to her fans despite there being an expose about his criminal activities. In the real world, she would immediately be cancelled, and for good reason. 
The show neither shows us the complexities of celebrity power dynamics nor is it an expose on the toxicity of the music industry. If anything, it's an advertisement for The Weeknd, who produced several songs for the show, whose mansion they filmed at, whose concert they shot the final scene at. But it's hard to imagine his reputation as a chart-topping artist will be untouched after this debacle. The only winner in The Idol, is Leia, who gave up, packed her bags and left. 
The Idol is currently streaming on JioCinema
[ad_2]

Source link