[ad_1]

A few compositions from Gopalakrishna Bharathi's opera Nandanar Charitram, which tells the moving story of Nandanar, an ardent devotee of Shiva, featured in vocalist R. Suryaprakash's concert at the Music Academy. It was part of Gopalakrishna Bharathi Day, and was held in memory of T.T. Rangaswamy (under the endowment instituted by Malathi Rangaswamy).
An inspired Suryaprakash sang paeans to Gopalakrishna Bharathi's evocative verses by choosing a poignant line up of compositions.
Whether it was raga sketches, swara patterns or rendition of songs, Suryaprakash's well-groomed voice reflected his style and intelligent approach. Throughout he kept a tight leash on excessive phrasings. He had able support from M.R. Gopinath (violin) and Melakaveri Balaji (mridangam).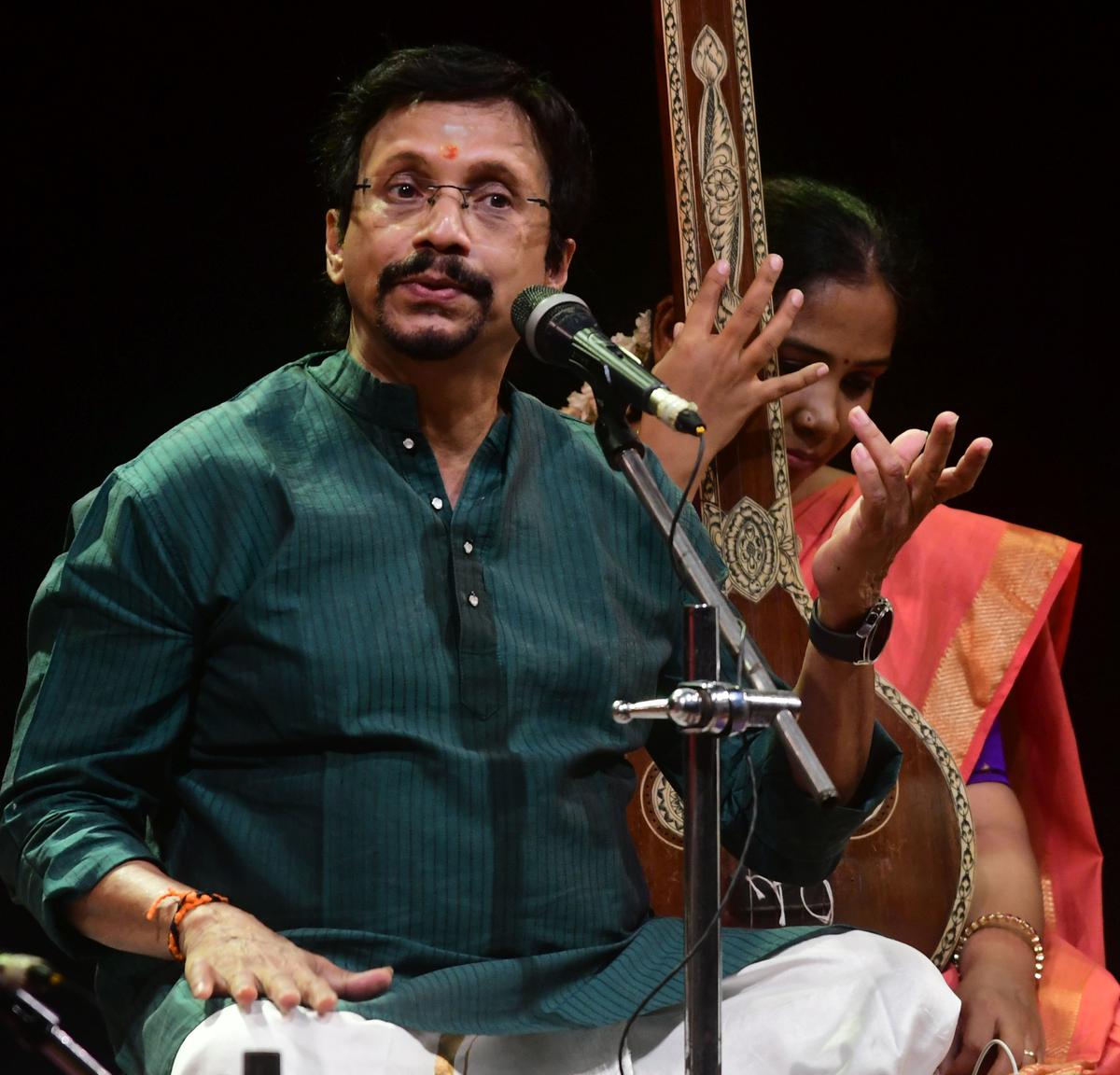 Gopalakrishna Bharathi, born 1810, gave us rare Tamil songs. Even as he trained in music and Vedanta, with time, his love for Thillai Isar drew Gopalakrishna Bharathi to Chidambaram, where he sang blissfully. Once while singing, a sculpture of Saint Nandanar caught his attention. Hearing his divine music, a devotee suggested, 'Why don't you sing of Nandanar'.
To this day, Gopalakrishna Bharathi's Nandanar Charitram continues to be a work of inspiration for Carnatic musicians. Nandanar was known as Thirunalaipovar, the poor labourer, who for years said to himself everyday, "I'll go tomorrow to the temple at Chidambaram to see Thillai Isar."
Thirunalaipovar had to wait for long to realise this dream. Local lore has it that the Nandi at the temple moved to provide an ecstatic Nandanar a darshan of Sivalokanathan.
Suryaprakash began with 'Sivalokanathanai' (Mayamalavagowla), ended in brisk kalpana swaras at the words, 'Manida jenmam alithar.'
Next the piece, 'Adiya pada darishanam (Darbar) immersed us in the glory of Shiva as Nandanar had visualised him.
What followed was Suryaprakash's poignant Purvikalyani raga alapana and the kriti 'Natamadum nathan' . Swara patterns for this kriti flowed melodiously.
'Innamum sandeha padalamo' (Keeravani) and 'Adum Chidambaramo (Behag) were other pieces that came before the main Kambhoji alapana.
Wisely, Suryaprakash kept enough room for Kambhoji raga and kriti, 'Thiruvadi Sharanam', their rightful place at the concert. Kambhoji is a shadava-sampurna raga (six swaras in ascending order and seven swaras in descending order). As a major raga, it lends grandeur to a recital.
While the vocalist did justice to the raga svarupa of Kambhoji by delineating its varied facets, violinist Gopinath too wrought a beautiful raga essay. Both evoked applause. The niraval-swara suite for this kriti at 'Aduthu vanda ennai thallal agadu' further developed the raga's intricacies.
The concert ended on the high note with, 'Eppo varuvaro' (Jonpuri).
[ad_2]

Source link