[ad_1]

R. Kashyap Mahesh's vocal recital for Maharajapuram Viswanatha Iyer Trust's annual music festival was remarkable because of his robust voice, selection of kritis, and presentation. Kashyap is a multi-talented youngster with achievements in art, computers, musicology and teaching.
The Nattai raga composition 'Sri mahaganapathe', by Maharajapuram Santhanam with intricately knit chittaswarams gave a fine start to the concert. It was appended with a few rounds of swarakalpana. The next was Tyagaraja's 'Orajupuchu' in Kannadagowla, which came with a solid swara package.
Commendable rendition
Majesty and musical wisdom ruled the concert. Kashyap then moved on to Pantuvarali raga essay. He chose the phrases with care and developed the raga through commendable brigas and karvais. The composition was Tyagaraja's 'Sambo mahadeva', an apt choice. The extrapolation at 'Paramadayakara' demonstrated the vocalist's ability to blend poignancy and perfection. The swarakalpana that followed was impeccable too.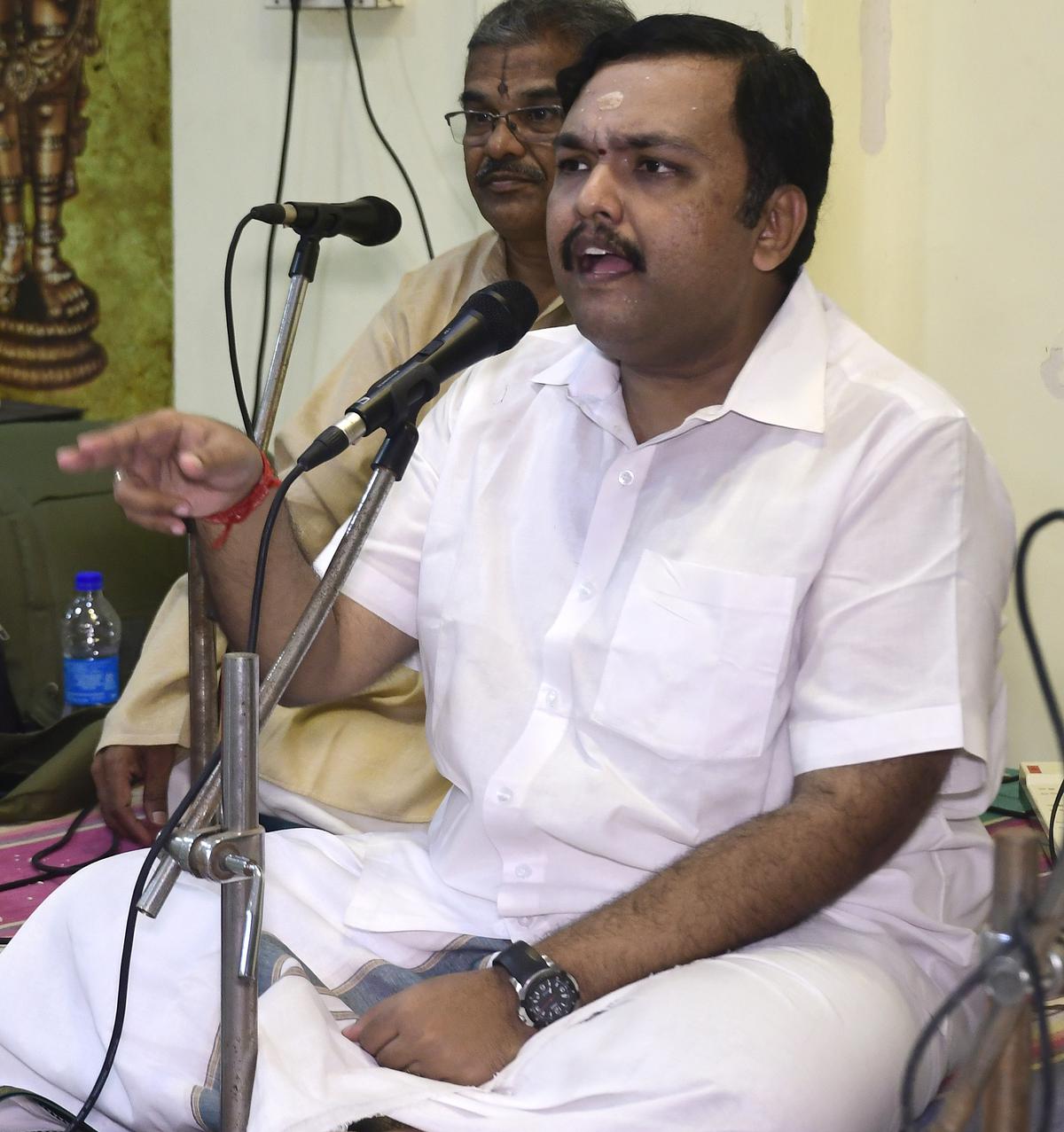 Maharajapuram Santhanam's soulful 'Chandrasekara saraswatiye' in raga Hindolam was a perfect filler for the vocalist to move on to the main raga, Khamas. Kashyap's raga alapana was marked by smooth glides, intricate curves and appropriate stopovers. There could not have been a better choice than Mysore Vasudevachar's  'Brochevarevarura'. The rendition of the popular kriti and the swaraprasthara on the pallavi with many striking combinations, especially the dhaivatam-centric ones, and the final korvai once again stood testimony to the talent of this young musician.
Imaginative raga essays
Senior and competent artistes such as V.V. Srinivasa Rao on the violin, Thanjavur Kumar on the mridangam and M. Gururaj on the morsing added to the concert's appeal. Srinivasa Rao's versions of Pantuvarali and Khamas stood out for melody and imagination. The tani avartanam was brief yet was a fine show of camaraderie.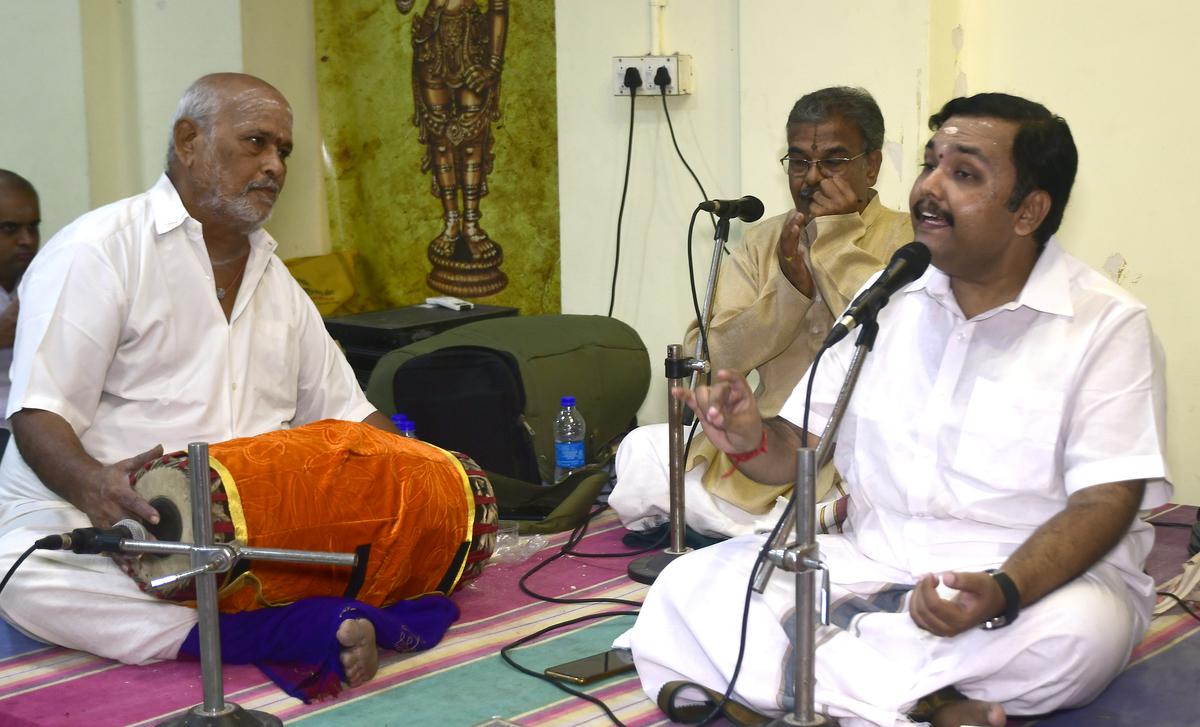 'Govinda ninna namame' in raga Janasammodhini by Purandaradasa and the Sivaranjani thillana by Maharajapuram Santhanam were the tail-end pieces.
Before winding up the concert with Papanasam Sivan's 'Karpagame kann paarai' in Madhyamavati, Kashyap expressed his admiration for Maharajapuram Santhanam's melodious and scholarly music.
[ad_2]

Source link